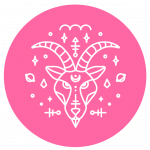 After a disjointed start to the year which included some intense focus around your Professional life in March and April, the month of May brings new horizons. Jupiter, the planet of expansion and good-luck arrives in your sign bringing a once in 12 year opportunity to start anew. This can bring a boost to your energy levels as well as present new pathways forward. If you have been inspired to develop your intuition and find deeper meaning in life, May will continue to support that personal evolution.
On the 1st of the Month, the New Moon Solar Eclipse is taking place in your financial sector which could bring unexpected changes to income and fortune. You are on a trajectory to deeply connect with your personal power and ability to transform situations so don't be surprised if new responsibilities come your way.
The Total Lunar Eclipse on May 16 could reveal some home truths in the workplace with secrets of misuse of power and control coming to light. If this is the case, it may just be the nudge you need to finally cut ties. This doesn't mean you need to take action now, but you'll be keen to work out a plan.
Mercury retrograde arrives again this month which is likely to have you revise, review and rethink your budgets for the year. It's an opportunity to reflect on resources you have available to sustain you over the long-term. Professionally you may consider ways to build your skillset so that you have more to offer. On a personal note, you'll be reviewing your values, what's most important to you in the world right now and wanting to find better alignment.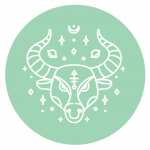 Happy Birthday Taureans (and belated wishes if you were born late April). Hold onto your hats because May kicks off with the New Moon Partial Solar Eclipse taking place in your Identity sector. As the Sun, Moon and North Node line up, they are inviting a personal evolution designed to align you with your Life Purpose. This is a powerful time for setting goals/wishes for the Year Ahead as well as the next 18 years!
Eclipses help you see things in new ways and are designed to connect you to your purpose. However, they are not instant, their impact can be felt for the coming 6 months. That said, over the last 2 years you have been putting in plenty of hard-work laying new foundations around your Career. This New Moon Solar Eclipse can help you see how to take advantage of the changes you've been making.
Mid-month, on May 16, the Total Lunar Eclipse, falls in your relationship sector. This can be an emotional period as you finally realise certain relationships (professional and/or personal) are no longer aligned with your values. You're letting go of old ways of "being in relationship" and morphing into a more authentic version of yourself in relationship.
When Venus moves into Aries on May 3, it brings a boost to your intuition and desire for spiritual connection. You may find yourself needing some extra space or time alone as the pace of life picks up and professional demands increase. If you can, book a retreat or getaway.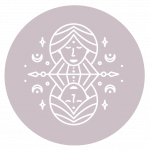 Last month brought a boost to your professional life and some fresh, expansive ideas on how you can add value to others with the work that you do. This month your career continues to be in the spotlight. When Jupiter moves into your Organisation and Networking Sector on May 11, you have a power window for networking and spreading the word about the work you are doing. Just be aware that with the added opportunities, your work/life balance can fall out of whack so be sure to schedule in shopping for healthy food, exercise and mindfulness activities. I know that sitting still is not exactly your thing Geminis, but now is the time to be letting go of any self-sabotaging health habits which hold you back from your greatness!
The New Moon Partial Solar Eclipse on May 1 takes place in your spiritual sector. This is the universe's way of nudging you to make any required changes that help you connect into universal consciousness. As the power researcher and communicator of the Zodiac, you have the ability to influence people's perceptions of the world. The more you recognise we are all interconnected, the more your personal and professional life will soar.
Be extra cautious with your health around May 16 under the Total Lunar Eclipse. If you sense something is not right in your body, make sure you get it looked at. Any underlying issues can come to the surface from May 16 and reveal themselves over the next 6 months.
Finally, on May 10, you're ruling planet Mercury commences his 3 week retrograde journey. As always use this period to revise, rethink, redo and be patient with any delays that take place. You're juggling a lot at the moment so it's more important than ever to pause and breathe whenever you strike overwhelm.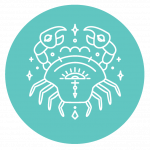 This is an "emotion" alert for all you sensitive Cancerians out there. We are in eclipse season which can bring about unexpected changes and shifts in your life that you'll feel intensely. The month starts off with the New Moon Solar Eclipse in your personal and professional groups sector. The Moon, Sun and North Node are joining forces to expand your networks at work and home. Your desire to collaborate with people and organisaions of like-mind is strong so stay aware of opportunities to do so over the coming 6 months.
Mid-month on May 16, the Total Lunar Eclipse is likely to be very emotional and intense period. As you've been exploring new ways to creatively express yourself, it's had an impact on your most important 1:1 relationships (personal and professional). This lunation can bring truths to the surface and you may find either you or your partner / colleague revealing hidden feelings and secrets that will transform the relationship. If you realise the time has come to part ways, be grateful for what you've experienced and trust that any changes are making way for the new. Don't be shy to seek support from professional counsellors, psychologists or healers to help you navigate your emotions.
Your Career gets a real boost this month when Jupiter moves into Aries on April 11. Promotions, being noticed and new projects to work on are examples of how this could play out. Make the most of this as it is a once in a 12 year occurrence. Jupiter will be amplifying your career up until October 28th. To get an idea of how this might manifest for you, think back to what was happening in your Career in 2010.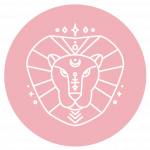 May starts off with a powerful opportunity to set goals and start new projects around your Career / Public Life. The Partial Lunar Eclipse on May 1 has the potential to reveal new options for you to take advantage of. The North Node of Destiny is located in your Career Sector for the coming year so be aware of subtle signs for you to move towards more meaningful and impactful ways of working…. Exciting!
Mid month, the total Lunar Eclipse on May 16 could bring up strong emotions around family, home and personal security. Eclipses can bring things to light that you couldn't see before so it's possible family truths come to the surface that changes the dynamic of that system.
As the Sun lights up your career sector all month, it moves towards a positive connection with Pluto supporting you to step into your power and transform both how and what you do for work.
Mercury retrograde starts on May 10 and will travel back through your Career zone getting you to revise, rethink and redo options. Right now you're in the midst of considering how you best leverage your learned skills and innate abilities. Expect some pennies to drop and a clearer pathway to start to unfold when Mercury ends his retrograde period June 3 onwards.
When Jupiter enters Aries on May 11, it activates a once in 12 year window to expand your knowledge either through International Travel and / or Higher Learning. Think back to what was happening in 2010 in this part of your life to give you a clue as to the kind of themes that could come up again.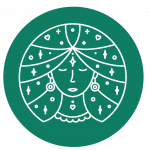 This month themes of travel, learning and tuning into your beliefs are under the spotlight. Lucky for those of you who've been desperately missing jumping on those planes! The month starts off on May 1 with a New Moon Lunar Eclipse which is a powerful time for you to set intentions to expand your knowledge base. Unexpected opportunities to broaden your wings await you – so be sure to look for signs and explore any offers that come your way.
Your ruling planet, Mercury commences his second retrograde journey for the year on May 10. From May 10 – May 23 you'll be invited to revise, rethink and redo Career related matters. Then from May 23 – June 3, you can review options for informal and/or formal higher learning. Be sure to give yourself extra time to navigate delays and definitely avoid signing important business contracts during this time if you want them to be binding.
On May 11, Jupiter the planet of expansion and abundance moves into your shared assets, taxes and personal development zone. This is a once in a 12 year opportunity to review your financial portfolio and make adjustments that can reap benefits in the long-term. It's also a great time to work with professionals to help heal any old or new emotional wounds. Seek out someone you can trust and allow yourself to delve into blocks/patterns which have been holding you back from experiencing deep meaning and purpose in your life.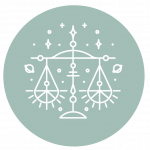 The month kicks off with a powerful New Moon Solar Eclipse on May 1 taking place in your investment, tax and healing zone. You can maximise this energy by setting goals/intentions related to these topics. The Eclipse could also bring about unexpected events triggering a desire to understand yourself on a deeper level. A 6 month journey of doing "inner work" with professionals who help you connect with subconscious patterns and behaviours which hinder you reaching your full potential is available for you to access.
The month of May continues to offer you ways to tap into your rich creative, imaginative and sensitive side on a daily basis. All year Jupiter has been transiting through your Health and Wellness zone giving you the opportunity to bring a more holistic approach to your work/life balance. Doing mindful activities which have you appreciating what exists in the here and now has been helping you manage your active mind. On May 11, Jupiter joins Venus in your relationship sector offering a "fresh start" with existing relationships and the chance to establish new valuable personal and professional connections. For ideas on how this may play out, think back 12 years to what was going on in that part of your life.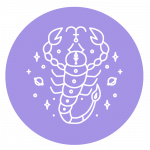 Get ready Scorpios, the month ahead is a significant turning point in your life. This is a very feted month with the Eclipses inviting you to release what no longer serves you and bring in new ways of being. Purposeful? Yes. Easy? No.
On May 1, the New Moon Solar Eclipse takes place in your relationship (personal and professional) sector. You may notice an increased desire for freedom and independence from your partner/colleagues/close friends. You may also be seeking to shake things up to bring freshness and some extra zing into your connections. Life has been very intense for you over the past year and a half, you've learned a lot about what matters to you in relationships and this month invites you to set some new intentions in this area.
Mid-month, the Total Lunar Eclipse on May 16 commences a 6 month personal transformation opportunity. This energy can support you to shed old ways of being that have been holding you back from experiencing the full richness of life. It's time for you to step into your power. You're gifted at digging deep into situations to reveal the truth and bring about change. But you've realised you need to work with people who share your values and demonstrate ethical leadership and give you the flexibility to shine.
Due to all the changes you've been going through, there is some pressure you're feeling at home. Whether you've been renovating, moving house or addressing some heavy emotional issues in the family, this eclipse (and the following 6 months) is likely to help you see how to successfully restructure things so they can work for the long-term.
The good news there is energetic support available to help you on your transformation journey. Jupiter the planet of expansion and abundance moves into your health and wellness sector on May 11 where it will reside until October 28. Use this to boost your daily wellbeing practices nurturing your mind, body and soul.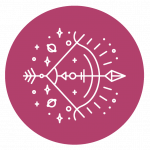 Get ready to "power-Up" this month Sagittarians! Your Health and Wellbeing are under the spotlight with opportunity to establish some new holistic mind, body and soul practices to nourish your energies and joie-de-vie! The New Moon Solar Eclipse on May 1 is the perfect time to set new wellness goals that you can stick to for the long-term. Your desire to address this part of your life could well be precedented by an expected event or situation that stimulates you to make some changes. However it unfolds, trust what happens is supporting you to align with your purpose.
On May 11, your ruling planet Jupiter moves into Aries where it will reside until October 28, 2022. This amplifies and expands opportunities relating to creatively expressing yourself, sport, children and romance. In short, you are in for a few months of yearning to have fun!! Allow yourself to connect with the passions and desires you had as a child – life can take on a whole new passionate direction.
Mid month on May 16, the total Lunar Eclipse in Scorpio brings the opportunity to release old habits or self-sabotaging tendencies which have held you back from realising your full potential.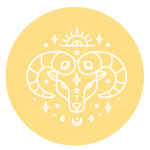 The month starts off with New Moon Solar Eclipse in your creative zone. This can bring about new beginnings related to the topics of children, romance, performing, sport and hobbies. So, if life has been lacking a little sparkle, this lunation could be just what the doctor ordered. But it's not going to occur through planning …. This opportunity will happen when you least expect it. So if you can, get out of your usual planning and strategic mode and allow yourself to connect with the simple pleasures of life and "go with your heart".
When Jupiter, the planet of Luck and Expansion moves into Aries on May 11, it lights up your family and home sector. This is the ideal time to look for a new home, establish new family rituals and spend quality time with loved ones. Equally, this brings professional opportunities to the table as well. The happier you are at home, the more you're likely to succeed at work.
The Total Lunar Eclipse on May 16 can activate strong emotions related to your professional organisation and/or groups you belong to. Over the last year you've become acutely aware of the types of organisations and groups you want to be associated with. If you are ready to make changes, but not sure how or when would be best, this lunation may just provide the nudge you need.
Your personal values and finances continue to go through a restructuring process. These are likely to be a source of emotional tension mid-month. Use breathwork to reduce anxiety and stress and keep your mind in the present moment. It will support you to make decisions based on your heart versus reacting with your head.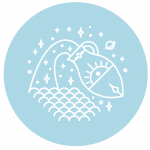 The month kicks off with the New Moon Solar Eclipse in your very private family, property and security zone. This potent energetic force is likely to bring opportunities to make positive changes in this area of your life. To maximise the impact, be sure to set goals around this and say them out-loud under the full Moon on Sunday May 1.
All month your finances continue to be supported. Your intuition is very strong in this area right now helping you to sniff out deals.
Good news is likely on the way this month when Jupiter, the planet of abundance and expansion moves into your marketing and networking zone. This can bring added motivation to get out and meet people and share your professional offerings on social media. There's no rush, Jupiter will be in Aries until October 28, however this is a once in 12-year opportunity to ensure you are noticed in your professional sphere.
Mid-month the Total Lunar Eclipse on May 16 can bring up strong emotions related to your career. You're in a period of releasing and letting go of what no longer serves at work. As you find yourself reviewing what you want to do professionally and how you want to show up in the world, this eclipse could bring about circumstances to help you make the changes your soul is ready for.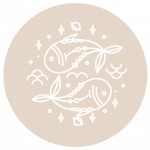 Wow, what a powerful period you are in!!! Your personal zone has been lighting up like a Christmas tree igniting your inner need to shine in the world. You may still be deciding exactly what you want to do and how, but your inner knowing has never been stronger.
The good news is that this month Jupiter, the planet of abundance and luck, slides into your financial sector on May 13 where it will reside until October 28, 2022. This brings the opportunity to use your learned skills and innate abilities to make money! So, if you've been uncertain about how to get started on your venture, now's the ideal time to make that first small move.
The New Moon Solar Eclipse on May 1, helps you to get your message out into the community through networking and/social media. Say yes to any opportunities which offer you the chance to be heard. This lunation may also inspire you to start a new course to upgrade your skills. Whichever way it unfolds, this is a powerful time for marketing!
The Total Lunar Eclipse on May 16 is likely to bring up strong emotions related to the loss of travel or even bring about a realisation it's time to let go of your old views of the world. You begin to see how much the world has changed, how people in power have withheld the truth and as a result you're questioning the very structure of society. Big topics indeed to be contemplated.