Metaphorically, this month we find ourselves opening the gate to a new pathway ahead. But rather than a complete opening, it's more of a sneak peak at brand new storylines that will unfold over the coming 3 years and 20 years.
Yes, you heard me right …. 3 + 20 years!
It's BIG.
Two of the Solar system heavyweights, Saturn and Pluto respectively, are completing cycles and starting new ones. Having one of the outer planets change signs is significant, but when 2 occur simultaneously the shift in how we experience life, what is meaningful to us and what we want to create is extra potent.
Right now, all of the planets are in direct motion which is supporting us to wrap up projects and heal what has unfolded for us over the past 3 years whilst Saturn was travelling through Aquarius. Saturn entered Aquarius at the start of 2020 at the same time Covid was introduced and quickly circumnavigated the globe. Saturn is the planet of restriction, rules, control, being responsible and risk-mitigation. And while he was in Aquarius, we were limited in our ability to connect with our tribe, to travel and as a society we were told to fear what was travelling in the air. But, the silver lining amidst the chaos, was the recognition of the importance of where we place our mind's attention. In many ways Saturn has revealed that what we focus on is what we ultimately end up experiencing.
On March 7, Saturn leaves Aquarius and enters Pisces which is the first major energetic shift this month. The last time Saturn was in Pisces was between 1993 + 1996. A great way to understand how this shift may impact you is to reflect on life activities that were a focus for you between those years. Similar areas of life will be revisited.
In Pisces, Saturn is likely to bring structure to our spiritual world, see a deeper commitment to operating consciously and also heighten our level of responsibility around water and conservation and preservation of the planet with much more compassion. It is also a highly creative period for acting on our imaginative ideas.
The second big shift occurring in March is Pluto commencing his departure from Capricorn where he has been in residence since 2008. Pluto is extremely slow moving through the skies. And due to his regular retrogrades, he will weave in and out of Capricorn and Aquarius from March 2023 to Sept 2024 before taking up permanent residence in Aquarius through til 2043. This year he will reside in Aquarius from March 23 to June 11.
In a nutshell Pluto represents transformation. Its orientation to dig deep and get to the truth no matter what is relentless. Whilst in residence in Capricorn, deconstruction of corporate, financial and institutional patriarchal power and control has been activated. Truths around mis-use of power have been regular headlines. Pluto will continue to shake things up in these areas as he slowly exits Capricorn and makes his final move into Aquarius throughout 2023 and 2024. Once he permanently settles into Aquarius the focus will centre around control and power related to individuals, authenticity, humanitarian issues, ground-up leadership, friendships and member associations.
Amidst these 2 huge long-term energy themes, March is awash with strong completing and initiating forces.
The month starts out with the benefic planets (celestial bodies with favourable influence) of Venus and Jupiter meeting up in Aries activating a strong pioneering spirit. This is potent for starting new things and for delivering rewards from previous action.
March also delivers the 1st of 2 New Moons in the sign of Aries. Aries is the first sign of the zodiac and represents taking action, independence, passion and courage. It's rare to have two consecutive new Moons in the same sign. And the fact they are in one of the most dynamic, self-starting signs of the zodiac amidst these potent energies underscores the new directions we will all be headed in.
Of course with so much change, confusion and concern can more readily arise. Whilst the sign of Aries represents courage, it's important to recognise that fear is never far away. The key is continuing to take inspired action and trusting in the outcomes. The first 3 weeks of March Mercury, the planet which represents communication, transport and intellectual pursuits is compromised. As such communication may be unclear and arguments more easily ensue. So be extra mindful of being direct and concise to help with clarity of your message.
Finally, mid-month Mars, the warrior planet is wrapping up a storyline which was initiated in October 2022. He has been at work popping any bubbles of illusion showing us what is really going on. What are you now seeing more clearly?. By the end of the month, the truth of situations will be obvious making it easier to decide how best to move forward in an area of your life.
Yes, a lot to digest this month.
To find out what's in store for you click on your sign below.
And if you'd like me to show you how I work with clients 1:1 to transform their careers by fully embracing their unique astrological profile, click on this link to apply for a transformational consult =>https://bit.ly/3RX972P
Wishing you an amazing month bringing your hopes and dreams to life.
With love and inspiration,
Josephine
x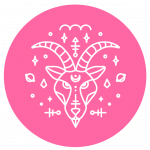 Welcome to March 2023 Aries!!
With so much activity taking place in your sign this month, this is going to be one of the biggest months of change for you. Innately you are inspired to set goals and bravely chase them. Your courage, passion and boundless energy can move mountains. But you've been in a holding pattern lately with the future direction unclear. The good news is that March changes that offering rewards for hard work and the opportunity to set off in a brand new meaningful direction.
The first few days of March bring a boost of confidence to your sense of self as you are recognised for your talents and inspired to take on new opportunities. This is a power period for being seen favourably by others. Given you're on the edge of birthing something new, this is the ideal time to spruce up your look and bring it into alignment with who you are on the inside! Whether it's a new haircut, or a spending spree on a new outfit, this is the perfect time to organise some fresh professional photos and revive your social media presence.
With Saturn ending his 3 year journey in your organisation and professional association sector on March 7th, this could mark the "end of an era" with an industry you have been in for some time. You may realise that your energy is now better put to use in a different organisation, sector or community. The change won't be an overnight decision because a new version of you and what you stand for professionally is emerging. Note, you'll experience some insight into this when Pluto is visiting Aquarius from March to June 2023.
Mid month secrets that have been hidden from your view are likely to be revealed. This will end a storyline which started in October 2022. If challenging to swallow, trust the truth is setting you free to start anew. Communication may be less than optimal and during this time be extra aware of your words and tone as tensions are easily flared from misunderstandings. By the end of the month, your family and domestic life will be in focus as you have to put more of your energy into that aspect of life. This will be a significant change that will last until May 21, 2023.
The Full Moon on March 7 in Virgo spotlight issues around work, your daily routine and or health. Use this to declutter your environment and make way for the new opportunities coming your way. Emotions will be running high at this time due to the Moon ruler being in sensitive Pisces but if you take time out to be in nature, innovative new ideas around how to activate your personal resources to make money can flow.
The Sun slides into Aries on March 21 marking the beginning of a brand new Astrological year.. The next day the New Moon in Aries delivers powerful new beginnings. It's potent initiating energy is likely to have you setting off on new adventures. This is your time to chase your dreams and do the work you came here to do!!!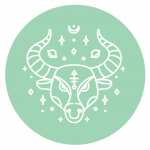 Welcome to March Taureans.
You have been through so much over the last couple of years including laying the groundwork for expanding your horizons professionally. This month, when Saturn changes signs and moves into Pisces, new responsibilities within organisations and industry associations await. Over the coming 3 years, you can leverage your innate patience, persistence and drive to get long-term results to broaden your professional reach and have greater impact.
Simultaneously, a new 20 year cycle will start to unfold professionally. The work that you do is important. You are moving into a time where you have the power to deeply transform society with your knowledge, expertise and unique abilities.
Your month begins with the spotlight on secrets delivering you some good news. Something that has previously been hidden from view could be revealed making life a little sweeter. To support you really appreciating the benefits of this time, be sure to pause and make time to meditate or engage in mindfulness activities all month!
March also wraps up a storyline associated with your finances that began in October 2022. Any illusion around your earning capacity in your current place of employment will become clear. You know your worth. Whether it's your fees or your salary, this is a power month to bring them into alignment with the value you provide. When Mars enters Cancer on March 25, this is your annual power period for marketing you!! Use this to build your presence and communicate your message to a broader audience.
The Full Moon on March 7 in Virgo is likely to spotlight issues around your creative expression and being part of a broader community. Emotions will be running high at this time due to the Moon ruler being in sensitive Pisces but if you take time out to be in nature, innovative new ideas around how to be "truly seen" can reveal themselves to you.
The Sun slides into Aries on March 21 marking the beginning of a brand new Astrological year.. The next day the New Moon in Aries delivers powerful new beginnings. This gives you opportunity to set goals around your spiritual practice and to get in touch with the hidden aspects of yourself. We all have secrets, perhaps now is the time to change your relationship with them.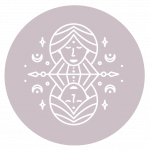 Welcome to March Geminis!
You have been on a steep learning curve developing professionally over the last 2- 3 years. This month marks your opportunity to embrace your wise leadership presence. When Saturn slides into Pisces on March 7th notice your desire to be responsible for work that has lasting impact. You are likely to reap the benefits for all the hard work that you have been putting in. But equally, there is still plenty more to be done!
You're transforming at speed now. Take note of what you're interested in discovering between March and June 2023 when Pluto visits Aquarius. Clues as to how you are ready to deepen your knowledge over the coming 20 years will be revealed to you.
The month starts off with a delicious sense of connection with your community – personally and professionally. Some surprise rewards for your efforts in this part of life await, especially if you've been investing your time in this part of your life. In fact, this part of your life is undergoing a transformation. New ideas about how to engage and expand your community are coming your way as we start a brand new Astrological Year.
Personally, you have a lot going on this month with a storyline that began back in October 2022 coming to conclusion. Any illusion associated with your career and/or your public identity are likely to be fully revealed to you. This can manifest with an employer but also your family of origin. The good news is from March 25th the focus changes and there are opportunities to boost your sense of self and discover new ways to make money.
The Full Moon on March 7 in Virgo can highlight the need for balance between your career and family life. Emotions will run high with the Moon's ruler in sensitive Pisces. A great way to clear this imbalance is to declutter and detox.
The Sun slides into Aries on March 21 marking the beginning of a brand new Astrological year. The next day the New Moon in Aries delivers powerful new beginnings. Use this to set goals / intentions around your community, the ideal organisation you'd like to work for and friendship circles. The key is to think BIG – as big rewards await!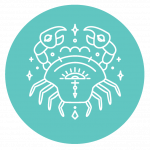 Welcome to March Cancerians!!!
Whilst your sensitive creatures, you're highly creative and you love nothing more than moving towards a new creative endeavour. Well, this month is full of NEW.
The last 3 years have been huge for you. You've had the opportunity to build a whole new relationship with yourself. To dig deep, understand what drives you at a subconscious level and rewrite any limiting storylines that have been running your life since childhood.
March is the invitation to get serious about spreading your wings. This will kick off a new 3 year cycle of you committing to expanding your knowledge through books and/or travel to far off lands. The insight and wisdom you have gained since 2020 is now propelling you to share your learnings with others. And trust me, your guidance and mentorship is going to be much needed during this time.
But your self discovery journey of course never ends. In fact, it too is going to continue to transform in significant ways over the coming 20 years as Pluto settles into this part of your life. This is the time to trust that everything you learn about yourself, no matter how exciting or daunting, is helping you evolve so you can help others in highly transformative ways.
The first few days of March have the potential to deliver some wonderful news on the professional front. Whether it's reward for your work or a new responsibility, a new role or a new project – it's time to expand beyond your current limits and try things anew.
The first few weeks of the month your belief systems may be tested with news coming out contrary to what you have held to be true for a long time. You're invited to retreat and commit to regular mindfulness/spiritual practices to support you integrating these huge shifts. Given you care deeply, you're expanding consciousness has you realise more than ever that we are all one and that love knows no bounds!
The Full Moon on March 7 in Virgo is your annual opportunity to find the right balance between your lower and higher mind. You may well be surprised by information that shakes your world and leaves you feeling emotionally drained. This could bring to question what you believe in and have you make significant adjustments to your views on how the world works. This lunation is also likely to motivate you to broaden your knowledge base – perhaps you'll consider studying something new or even taking up teaching.
The Sun slides into Aries on March 21 marking the beginning of a brand new Astrological year. The next day the New Moon in Aries delivers powerful new beginnings. Use this to set goals / intentions around your career. What would like to bring into being in 2023 from a professional standpoint.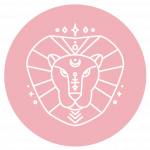 Welcome to March Leos!
You've had a huge few years making major adjustments in your life. For the last 3 years, taskmaster Saturn has been calling you to account putting your 1:1 relationships to the test. Relationships in which you were inauthentic or had deep rooted issues either ended or evolved to form a much more balanced, honest and deep bond between you. No matter how things developed, you've been on a steep evolution curve in this aspect of your life.
As of March 7, Saturn starts a new 3 year journey through your investments, shared resources and inner knowing sectors. You can make the most of this period by working with a trusted financial advisor/accountant/experienced investor to help support the growth of your finance portfolio. It's also a powerful time to work with counsellors, psychologists and professionals who can help you understand the subconscious program which drives your behaviour. This is your time to "wake-up" and realise that nothing is done to you, in fact everything that happens is as a result of your own thoughts and feelings. To realise that you attract to you what you focus on.
But the journey of relationships and knowing what you want from them and how to be in them will continue once Pluto dips his toe in Aquarius on March 23. His first pass into Aquarius lasts until June 11 so make note of key themes which unfold during this time, they will provide insight into what's up to be transformed in this aspect of your life for the next 20 years!
Mid-month could bring about some changes to your social and/or professional network. As you see things in a new light and a new reality dawns, you may well take up an opportunity in a new organisation or join a new association. One thing's for sure, your social structures are changing.
And at the end of the month good news may arise with you deciding to take a trip or advance your studies.
The Full Moon on March 7 in Virgo is your annual opportunity to right the balance between knowing your worth and being there to support others. It's a great time to review your fees / salary and make sure that you are being appropriately remunerated for the work that you do. It's also a power period for checking in on your investment portfolio. Is it working as well as it could be? Note emotions may run high around money issues as the ruler of the New Moon is in emotional pisces and a sense that money is slipping through your fingers too easily could arise.
The Aries New Moon on March 22 takes place the day after the Sun slides into Aries and kicks off the Astrological New Year. It's a powerful time for new beginnings and setting goals that you want to realise over the coming 12 months. Use this to set professional development, travel and mentoring goals. Tune into your wise self and ask how you can help others by sharing what you are innately gifted at.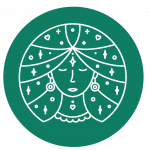 Welcome to March Virgos!
A number of cycles are coming to an end for you this month and new ones unfolding. I bet you're excited to hear that!
This month Mars ends his extended 8 month journey through your career sector. Due to his retrograde, you've been on a steep curve of reviewing, revising and upgrading your professional skills. And as a result deciding what you want to continue to focus on and what you're ready to let go of. On March 25 Mars ends this transit and has your energy directed towards organisations, engaging your network and investing more time in your friendship circles. Changes you've made over the last 8 months will flow into new opportunities with a broader sphere of influence.
For the last 3 years Saturn has been inviting you to focus your energy on your health and daily routine. You value your freedom when it comes to your daily rhythm and we all know how limited this has been over the last 3 years. The good news is you've developed new sustainable practices to operate in our tech driven world. Early in the month Saturn moves into your relationship sector inviting you to get discerning in personal and professional partnerships. It's a time for commitment – whatever you do during this time has the potential to create lasting time.
Towards the end of the month Pluto will provide a teaser for his 20 year residence in your health, wellbeing and daily routine sector. Take note of any themes that become active in any of these areas between March 23 and June 11 as they can provide a clue to longer term transformation that is available.
For much of the month your ruling planet Mercury is under siege by Mars impacting your ability to think clearly. Your normally sharp, witty and quick intellect may be somewhat hindered. Be extra mindful of using clear and direct communication, especially in matters that are complex or are likely to evoke strong emotions. Engage your compassionate side as people are extra sensitive around you until March 19. After that, you should be back to your communicative power.
The Full Moon on March 7 in Virgo is likely to bring up tensions due to splitting your time between meeting your personal needs and being there for your partner. If your focus is skewed in either direction, this lunation helps you to see the changes that need to be made to restore balance. Just be aware emotions are running high with Mercury in emotional Pisces.
The Aries New Moon on March 22 takes place the day after the Sun slides into Aries and kicks off the Astrological New Year. It's a power period for setting goals around your investment portfolio, reviewing your salary and or finding the ideal counsellor, psychologist or healer to help you make change to any self-sabotaging behaviour you now realise has been subtly impacting you.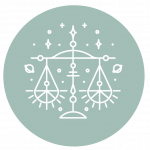 Welcome to February Librans!!
With your innate ability to connect with others, share ideas and restore peace and harmony in relationships, you will enjoy the uplifting vibe available at the start of the when Venus and Jupiter unite and bestow plenty of good will towards your most valued partnerships.
You value your freedom highly especially when it comes to having fun and getting creative. Of course, this has been limited over the last 3 years but you have learned new ways of experiencing joy and possibly embraced some new spiritual practices. On March 8 Saturn departs your creative sector kicking off a new 3 year cycle in which you take your health and wellbeing and your daily routine seriously. As much as you like to go with the flow on a day to day basis, you'll be invited to bring in some new structure to support you getting your work done in a way that doesn't put your health at risk. Your workload will be increasing as you seek to make a difference in the world so structure and daily discipline will provide the energetic foundation to go the distance.
The second big cycle that is unfolding for you this month is Pluto's transition into your creativity, romance, self-expression, recreation, children and hobby sector. This will be a long-term subtle change over the coming 20 years. However, take note of what happens in these areas of life from March 23 to June 11 as Pluto is dipping his toe into these areas of your life for a brief period before retrograding and re-entering in 2024. Events associated with these topics are signs of more to come.
The final cycle that is concluding this month is Mars' 8 month stay in your professional development and international travel sector. Whether you have new clients overseas or are embarking on a new course of study, you'll be able to embrace these changes when Mars activates your career zone from March 25th to May 21. Your energy and drive will be strong, especially when it comes to doing work that nurtures others and creates safe spaces for people to thrive in life.
The Full Moon on March 7 in Virgo is likely an emotional one given the ruler of the lunation is in sensitive and emotional Pisces. Tension is likely to arise as you grapple with finding the balance between your desire to find time to retreat and embrace a spiritual practice with doing your work in the world and being of service to others.
The Aries New Moon on March 22 takes place the day after the Sun slides into Aries and kicks off the Astrological New Year. It's a powerful time for setting intentions around your most valued personal and professional relationships. What hopes and dreams do you want to set for these?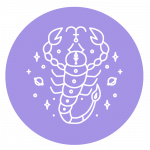 Welcome to March Scorpios!
You've been letting go of so much, particularly over the last year as the South Node has been travelling through your sign. Well this month, both of your ruling planets, Mars and Pluto are ending cycles and starting anew. So March is very much about new beginnings for you.
Firstly Mars, the traditional ruling planet of Scorpio, has had an extended stay in your area of joint finances, shared assets, death of loved ones, inheritances and your psychological evolution. For the past 8 months, one or more of these topics have been on your mind. The clouds should start to part and bring some fresh interest in expanding your knowledge through more study and or travel from March 25 to May 21. If opportunity arises on either topic, say yes!!!
The second cycle change this month is Saturn's departure from your family and home zone. Over the last 3 years you've had to deal with some intense family of origin and domestic issues. On March 8 taskmaster Saturn leaves that behind and invites you to take play, recreation, fun, hobbies and romance more seriously. I know that sounds like an oxymoron but sometimes the serious side of Scorpio has you struggle to take time out to just live in the present moment as children do and have fun…. For no reason at all!!! This is your next big journey.
Finally transformational Pluto is going to follow on the heels of Saturn's departure from your family zone. This will be a longer term 20 year transit during which time you'll experience subtle but very deep life changes to these structures, including the home you live in. I hear you say of course things will change – that's a long period of time. There is certainly gold in understanding these changes, as this area of your life transforms, you have the ability to transform other's lives!
Note that communication is likely to be mirky up until March 25 so be sure to be direct and clear, especially with your children.
The Full Moon on March 7 in Virgo is likely to create tension related to you needing the space and freedom to express your creative side vs spending time with friendship groups and/or having to prioritise work over play. Prepare for some intense emotions as the ruler of the Full Moon is in sensitive Pisces.
The Aries New Moon on March 22 takes place the day after the Sun slides into Aries and kicks off the Astrological New Year. It's a power time for setting intentions around your health, wellbeing and daily routine. There's never been a better time to establish new beginnings in this important aspect of life.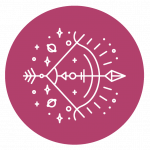 Welcome to March Sagittarians!!
What a huge few years you've had. During Saturn's intense 3 year visit to your communication, marketing and local community sector, you've learned how to authentically communicate your purpose and passion with the world and perhaps even move house to a new area. This month Saturn wraps up that story and moves into your domestic sector. From March 8, 2023 for the next 3 years, you'll be embedding some new structures within your family, your home and connecting with your family of origin story more deeply.
Then at the end of the month Pluto is going to take up Saturn's story and subtly but very deeply transform how and what you communicate. Pluto will dip his toe into this part of your life from March 23 to June 11, 2023 and will return in 2024. So during the months ahead look for clues as to how you're being invited to transform. Once again, authenticity is the key. You must follow your heart's desires. Top-down leadership is rapidly becoming a thing of the past and you are part of the new age inspiring others to follow their unique path and play to their strengths. You see the changes that need to be made to create a better, fairer world for all. Now is the time to courageously step into that role.
This month, Mars departs your personal and professional partnership zone which should ease any tension you've been experiencing in these areas. You'll be able to see anything that's been hidden from view more clearly from March 25 when Mars moves into Cancer.
The Full Moon on March 7 in Virgo will spotlight issues related to balancing work with your home life. If you are spending too much time on one or the other, this is your opportunity to recalibrate. It could also bring the full expression of a long-term work project.
The Aries New Moon on March 22 takes place the day after the Sun slides into Aries and kicks off the Astrological New Year. It's a powerful time for setting intentions to have more FUN. Yes, it's an extremely creative time for you. You can use this to birth new ideas to launch out into the world.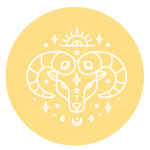 Welcome to February Capricorns!
This is a big month of change for you as your ruling planet Saturn is departing from your finances, personal resources and self-worth sector. Simply put, the last 3 years have felt like hard-work. Likely you've felt you've had to knuckle down and get responsible around money and assets.
As this cycle comes to a close, note the progress you've made in this area. Whilst not necessarily huge gains, you will be much clearer about your worth and your long term fnancial plans than you were 3 years ago.
On March 8 Saturn enters your social, networking and marketing sectors. A new mental pressure will emerge as you consider how you acquire and disseminate knowledge. Over the coming 3 years you'll be invited to consider the message that you want to put out into the world and develop relationships with those who are aligned in their thinking with you.
Then, later in March, Pluto will substitute Saturn in your financial and self-worth sector. Ultimately he has a 20 year impact on this aspect of life so the change he brings here is subtle but deeply transformational. Pluto represents your personal power. You are entering a phase of becoming deeply connected with that part of yourself and discovering how you can use that for yours, your loved ones and your communities' greater good.
Note, this month you may find it harder to think clearly and effectively communicate with your network. Be aware that feelings are close to the surface for many until March 19 when Mercury departs from Pisces and enters Aries.
The Full Moon on March 7 in Virgo may bring up some surprise news that has you question what you believe to be true. What you once thought was fact, you now see vastly differently with new evidence coming to light. The key is finding the right balance between your logical and creative mind. It's important to work both in equal measure.
The Aries New Moon on March 22 takes place the day after the Sun slides into Aries and kicks off the Astrological New Year. It's a powerful time for setting intentions related to your family, your home and your family of origin.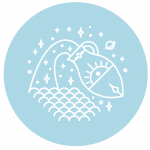 Welcome to March Aquarians!
Boy, this is a huge month for you!!!
The start of the March delivers a lovely boost to your home and family life. Savour the sweetness that you feel March 1 + 2. The rest of the month new significant themes are introduced into your life.
Saturn is co-ruler of your sign and this month he leaves Aquarius where he has been in residence for the past 3 years. Since 2020, you've got to know yourself in a new light and recognised the need to own who you are and be responsible for yourself. This month Saturn ingresses into Pisces and invites you to take yourself and your finances seriously for the next 3 years. How effective are you at work? This is a time in your life where you're asked to get practical.
As a fixed sign, change doesn't come easily for you but there's more to come. At the end of this month Pluto will dip his toe into your sign from March 23 to June 11 and take up permanent residence for 20 from 2024 Pluto is all about transforming and stepping into your power. Given he is slow moving his impact is subtle but deeply changes you. This will be a profound 20 year period during which you reshape your image as you develop a new relationship with your inner power. Self-empowerment and self-transformation are the headers of this life stage manifesto.
Another cycle which is wrapping up this month is Mars' 8 month stay in your creative expression, hobbies and fun sector. Likely you've been spreading yourself very thin trying to mix your professional and personal lives – given you can!! Those lock-downs have left a scar which is still healing. On March 25 this should settle a little as you put your focus on your health and wellbeing.
The Full Moon on March 7 in Virgo may bring up tension related to finances. This is the time to review your worth, what you contribute and find the right balance with how you co-invest your energy with others. If your business partner or employer isn't pulling their weight right (and vice versa), emotions will fly.
The Aries New Moon on March 22 takes place the day after the Sun slides into Aries and kicks off the Astrological New Year. It's a powerful time for setting up your marketing strategies – especially online!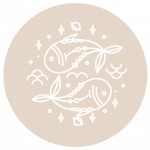 Happy Birthday Pisceans and belated wishes for those of you born in late February!!
This month there's much change afoot as you complete and transition into some new long term cycles that will be active in your sign.
Since October 2022 many of you have been on an emotional roller coaster ride as you've struggled to get clarity on some big issues. Tension has arisen out of a growing desire for independence and to take action yet the pathway forward is not yet known. The good news is mid-month this storyline ends providing additional information so you understand how best to proceed without any false pretences about what is "real" and what is an illusion.
Since March 2020, Saturn has occupied your private, spiritual zone which most likely left you feeling restricted as you were forced to deal with your most intense and deepest emotions. Whilst not easy, you'll have discovered a lot about yourself and the kinds of mindfulness and/or spiritual practices which will support you enormously over the years ahead. On March 7th Saturn moves into Pisces for a 3 year stay which will bring new levels of commitment to yourself and your work and life. Life will take on a more serious tone but equally you'll have the opportunity to put in place supportive structures that will allow you to build something solid over the long-term.
And, Since 2008, Pluto has been slowly, but surely transforming your social structures. If you look back, you'll see a huge shift in the personal and professional groups that you're drawn to associate with. At the end of March, Pluto will take up residence where Saturn has been and take your psychological and spiritual growth to the next level. This will be a very subtle but empowering 20 year long-term cycle that you won't notice overnight. But it will be playing out in the background supporting you to deal with the hidden side of your nature and process any past events that you buried out of shame or guilt.
As you transition into these new, highly potent energies, go gently as emotions will likely run high. You may struggle to articulate yourself clearly until Mercury leaves your sign on March 19.
The Full Moon on March 7 in Virgo is your opportunity to restore balance to your relationships. If you've been spending too much time focusing on yourself, this is the time to acknowledge that and invest your energy into those relationships you value most. Equally, if you've been giving too much to others, it's time to carve out space for you.
The Aries New Moon on March 22 takes place the day after the Sun slides into Aries and kicks off the Astrological New Year. It's a power time for setting financial goals and reviewing your earning potential.