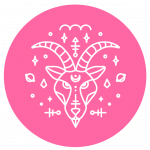 The year starts off spontaneously for Aries with opportunities to explore new horizons.  Life is moving forward in new directions and you are inspired to learn and expand your knowledge so don't be surprised if you sign up for some professional development opportunities. You are also being invited to stay practical. Amidst all the excitement, you'll experience a strong call to review your professional relationships and consider who to collaborate with so that you can go out into the world and shine! That said, January is the ideal month to conduct a Professional Review and do a Year Ahead strategic planning session to help you maximise your productivity for all of 2022.   Given Venus and Mercury are both retrograde for the 2nd half of January allow yourself some down time to get organised.  It's a power period for Reviewing, Revising and Rethinking.  Taking practical action is best left for February.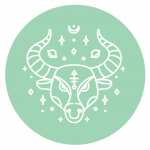 Welcome to 2022 Taureans, after the Year that was January brings a powerful period to ground and centre yourself which you need as your Nervous system got quite the workout in 2021! This month invites you to take stock of where you are at both personally and professionally.  But you'll need to SLOW RIGHT DOWN, to really make the most of the intuitive guidance available to create plans that will set you up for the year ahead!  Given your ruling planet Venus is retrograde all month in the Business zone of the zodiac, it's time for you to make an inventory of what you value most, who you want to partner with and what you want to learn about to advance your professional knowledge.  Your strategic mindset is strong.  But don't take action until February! For those of you born late April, early May there may well be some more unexpected circumstances arising which are slowly assisting you to make major life changes.  Lots of adjustments may need to be made before moving forward.  Just be mindful that January is inviting you to sit with the unknown and the pathway forward will become clearer in mid February.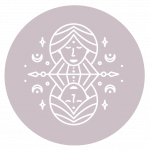 2021 was a year for making purposeful changes in your life and as you enter 2022, there is opportunity to do some powerful "inner work" to connect you to the truth of who you are.   It might not be your usual go-to but if you're open to personal growth, this month is a great time to connect with therapists or healers and make amazing headway. January also puts the spotlight on reviewing, revising and restructuring your investments and finances.  Conduct an audit and spend time putting a financial plan together but avoid taking action until early February when Mercury and Venus are moving forwards.  You'll be really certain about the best approach to take then. With so much on offer professionally for you to embrace this month, be careful of spreading yourself too thin!  Overwhelm and confusion may arise if you over commit. Be aware there is also potential for some combative encounters or disagreements.  Stay centred, and keep your mind clear – the outcome will be determined by who has the greater will.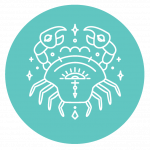 As you enter 2022, your primary relationships take centre stage!   The New Moon on January 3 has you assessing your professional relationships – You'll be asking yourself "Who do I want to partner with to bring my vision of the future into reality?  Who inspires me?  And who brings out the best in me? And the Full Moon on Jan 18 turns the spotlight to your most intimate relationships where you'll be asking the same kinds of questions. January also brings time for healing old wounds and understanding how you can use your wisdom to compassionately support others in need.  In fact you may well be inspired to bring more of this aspect of yourself to your work to help others achieve their true potential. There may be some unexpected surprises within your social and/or professional circles that ultimately brings in new friendships.  If it's uncomfortable change, be kind on yourself, it's making way for new beginnings.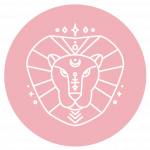 For those of you born in late July – Aug 2 there'll be some excitement about leaving behind the intense restructuring that took place in your personal life in 2021.  The past year taught you more than you could imagine .  You have gained so much wisdom about yourself and the world at large.  As you enter 2022, new opportunities await for you to engage both your creative and serious side and take up the responsibility of inspiring others to live their best life by the way you are living yours!  But be ready to step up and activate your power.  There could well be issues around authority so you'll need to find that inner strength to navigate conflict successfully to achieve win:win deals. January is a power month to review your health,  daily routine and professional needs.  Tend to any practices and habits which you know are limiting your potential.  This will enable you to sustain the work-load you're ready to commit to without putting your wellbeing at risk.  It may sound a little boring but you'll actually be way more productive if you do some good planning this month. For those of you born in early August, you may be drawn to studying healing modalities or teaching people how to strengthen their self-esteem so they can access their true potential.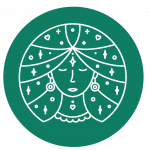 Welcome to 2022 Virgo – the start of the year may well bring through some unexpected opportunities for adventure and new areas of study.  Perhaps (dare I say it) an opportunity for some international travel or an overseas encounter.   With your natural flair for bringing order to chaos, January invites you to surrender your need to control and allow yourself to be.  Be with yourself and be compassionately with others!  Trust me, it is the vital ingredient for calming your active nervous system. With your ruling planet, Mercury, retrograde from Jan 14 to Feb 3, use the time to revise, rethink and redo.  Clear out the material clutter at home and work so the items around support productivity and bring you joy.   And make time to clear out any mental clutter with regular meditation and mindfulness activities to bring more pleasure into your everyday!  Any new routines you start the year with have a good chance of sticking! Saturn is going to continue supporting you to establish new structures in your professional life that will stand the test of time.  The hard work you put in throughout 2021 and into 2022 is setting you up well for the next phase of your career.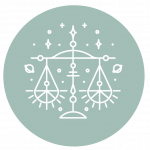 Welcome to 2022 Libran Sun Signs!! No-one does relating and partnering better than you.  The year kicks off with a wonderful opportunity to priortise relationships at home, with your extended family and in your professional life.  Give yourself some clear space and time to review what's most important to you in your home life.  Ask yourself "How can I best nourish myself and those that I love?"  This is not a time of action, more of an opportunity to do an audit of what is working for you at home and what is not. If you find yourself hurt or triggered this month by another's behaviour, acknowledge it as a growth opportunity to go within and more deeply understand what's causing your pain.  If you replace REACTION with CURIOUSITY and COMPASSION, you open yourself up to the next level of relating. With Jupiter in your area of daily routine and health, you may find your drawn to taking extra care of yourself.  More work opportunities could well come through, just be sure you can manage what you sign up for! It is also a power month for decluttering your home.  You know it's time.  Get rid of any items you no longer use, and create SPACE.  This will allow you to engage your intuition and be more creative throughout the year.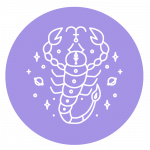 Don't you just want to kiss 2021 goodbye and say hello to 2022?  You totally deserve a fresh start since your life took you on many twists and turns last year.  The New Year brings through a strong need for Freedom and Independence to pursue your passion.  As much as you want that, the real focus for you in January is on relationships and finding ways to communicate with your partner that meets both of your emotional needs.  Your transformational journey requires some further restructuring at home and finding exciting and innovative ways to be with your loved ones. As a Scorpio, you have a natural interest in getting to the bottom of things, discovering truths and setting yourself up financially for the long term.  This month you may invest in a course to further your career or you may even contemplate how you can teach others what you know!  Either way, this is a great month to conduct research in this area but definitely avoid action until after February 3.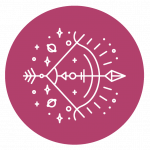 Welcome to 2022 Adventure seekers. The Year kicks off with a sense of expansion and optimism.  Last year you let go of a lot of old beliefs and made way for fresh new understandings of the world and the meaning of life.  When the South Node leaves Sagittarius on Jan 20 take time to reflect on the person you were 18 months ago and how much you've shifted your perspective on life to make you the person you are today.  The gods of abundance are shining a light on you this month helping you to figure out ways to achieve your career goals and achieve balance in your home life. You enter 2022 with new levels of compassion for others, especially for those who have issues at home.  Personally you may be finding new levels of joy and happiness in your home and a new gratitude for the relationships and objects around you which gives you comfort.  But emotions may be running high with your ruling sign moving into sensitive Pisces for the 1st 4 months of 2022.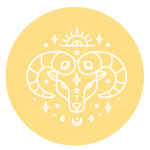 The year starts off in a serious manner with relationships, finances and business all taking a front seat.  Your natural "go to" is to take the lead, plan, direct and control so that you can get the results your heart desires.  But this month beckons you to SLOW DOWN and seriously consider your priorities.  Instead of taking action, give yourself permission to spend time reflecting on your values, who you want to partner with (personally and professionally) and how you most enjoy making a living.  As a result of the year that's been, you've more than likely realised that as much as it pains you, you simply can't control everything.  But what you can control is choosing ways to live and work that make your heart sing.  So, this month, give yourself a break.  Consider your options, draft up some ideas but avoid action until after February 3.  By that time you'll be very clear about how best to proceed into 2022 so that you can effectively forge new pathways.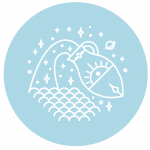 Welcome to 2022 Aquarius – after the year that was, with so much disruption and restructuring of your life, this year starts with an opportunity to do some intense soul searching.  Your nervous system had quite the workout in 2021 and frankly is begging for plenty of relaxation and time in nature in January to help you bring your sympathetic and para-sympathetic nervous system back into balance. You're innately a social creature who is gifted in building connections with all sorts of people from all walks of life.  For this reason there's a humanitarian with you.  In January you may find yourself reflecting on how you can give back more to those in need or to those who are suffering in the world. If you haven't already, you may meet someone out of the blue in early January who inspires you to see the world differently and even take on spiritual pursuits.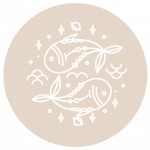 Get ready Pisces, Jupiter, the planet of abundance and expansion is moving into your sign bringing through new levels of optimism and opportunity to shine in the world.  To get an idea of the part of your life that's getting an upgrade, think back to what was going on in your life between January 2010 and January 2011.   This same theme will show up. You're innately a sensitive, creative and deeply compassionate individual so expect these traits within you to expand.  Given you feel EVERYTHING, your goal in January is to review how best to establish strong boundaries so you leave work and social gatherings with your energy in tact. To make the most of January, be sure to take some time out and reflect on your ideal working structure, the type of people you want to surround yourself with on a professional basis and get in the creative zone to intuitively map out a plan for what you'd like to achieve in 2022.  But don't take any major action until after Feb 3 when both Venus and Mercury are direct!