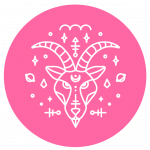 Get ready Aries, with your year having got off to a spontaneous start, filling you with inspiration to expand your horizons, February is a gung ho month for being really driven and capitalising on your business acumen.
The slower, practical pace of January was perfect for conducting your personal / professional review and planning out your year ahead. With that in place, this month you'll be filled with a strong desire and drive to fulfil your ambitions. February is a power month for stepping into your full leadership capacity, saying yes to projects and doing what it takes to deliver. You drive is high and your energy levels pick up pace so be sure to prime your body with plenty of quality nutrition to throw your energy and strategic mindset at the opportunities that come your way.
At the start of the February, some of you may still be revising and reviewing how and where you want to work in 2022 and beyond. Whether it's a change in responsibility with your existing employer, a desire to setup your own business or considering options to expand your business, this is the right time for you to believe in bringing your vision to reality.
Whilst your drive is strong this month, it's important you balance it out with exercise and activity outside of work that inspires you. Sport, competition and initiating passion projects will help you keep the balance.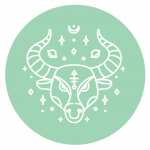 After a SLOW start to 2022, whether planned or unexpected, February invites you to look towards new horizons.  Armed with more clarity about your professional goals, what you value most, what you're working towards, who you want to collaborate with and a sketched out plan, you're now ready to start implementing.
This month, your practical, strategic  and innovative mindset is strong in the professional arena.  You're ready to venture out into the world in new ways and you're willing to learn.  Use this month to commit to that course or professional development program which will take your skills and confidence to the next level.  If you're already studying, you're looking at the practical steps to integrate your new knowledge into your profession.
Your yearning for adventure will be strong this month.  With borders and travel returning to a "new normal", unexpected overseas trips are possible especially for those of you born between April 19 and May 3.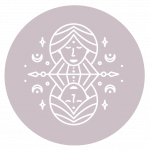 With the start of the year offering you opportunity to reflect, review and revise, especially with regards to personal development and investments by Feb 4 you'll have the ability to move forward with your plans. Opportunities for growth and expansion in your Career really take off this month, especially as you find new ways to work with your intuition and creativity.
If you had an emotionally challenging time over Christmas/January, February is a powerful month for working with coaches/therapists to look "inwards". Those of you up for addressing patterns of behaviour w holding you back from achieving your full potential will advance in leaps and bounds professionally. This is a powerful time for rewiring your brain and discovering how to operate from your heart versus your head.
Given your love of movement and travel, February can offer a breath of fresh air. You're supported to think outside the box to bring your adventure to reality. Whether it's a mini-break interstate, spiritual retreat or overseas adventure, this is a great month to satiate that need within you.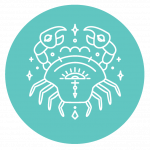 Caring and nourishing others is part of your DNA, but last month you likely faced some challenges around your primary personal and professional relationships. There certainly was plenty of focus on who you want to partner with in 2022 and what you want to achieve together. Having ironed out your priorities, February brings fresh energy to take practical steps to collaborate with others with a long-term perspective in mind.
Jupiter continues to move through your professional development sector inviting you to expand your mind. Be open to opportunities to study, expand spiritually and explore adventure travel. If you've been considering courses, working with a mentor/coach or signing up for a retreat, then trust your gut and give yourself the green light. The timing is perfect!
The New Moon on the February 1st brings opportunity to dig deep into your subconscious and unravel limiting subconscious beliefs that are unexpectedly revealed through friendship circles or professional association. It's also a great time to set goals andintentions around financial abundance and smart investing.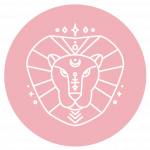 Ok Leos, I know you've been heavily reviewing what you'll be doing professionally and how for much of January. Your health and wellbeing were also a major focus in January and you're conscious of setting daily structures and routines that will nourish you for the year ahead. February is a power month for putting your plans into action. You're ambitious to make a difference in the world and your strength and determination to achieve knows no bounds. Establish clear boundaries around investing time in yourself, your relationships and work and honour them. That way you'll be able to power through without burning out.
The New Moon on February 1st in your Relationship sector gives opportunity for a reset. Use it to set goals around collaborating with like-minded people who share your personal and professional vision. People who you establish strong alliances with in 2022 have the capacity to be long-standing advocates supporting you both personally and professionally over the next 7 years. For those of you born Aug 2 to Aug 5, the New Moon on February 1 may also bring through unexpected opportunities at work with Uranus activating your Career Sector.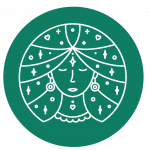 Have you been productive decluttering, clearing out the old and making way for the new in January? Ideally, you've been planning and putting structures in place to create efficiencies at home and work. You're sure to benefit if you have as February puts the spotlight on being highly productive delivering on your client's needs once Mercury finishes it's retrograde on February 3 and resumes forward motion.
When the North Node moved into Taurus Last month, it begins an 18-month journey through your Professional Development and Adventure sector. If you've been considering expanding your knowledge, planning for an overseas trip or noticing a new curiosity spiritually, trust that these instincts are all occurring to align you with your Purpose. Give yourself permission to delve into these areas over the coming year.
When the New Moon occurs on February 1, it brings an opportunity to set practical health and wellbeing goals as establish clear boundaries in your daily routine. Who do you want to help in 2022? How do you want to work? What structures will best serve me? These questions are great to ask yourself and journal responses to at the start of the month.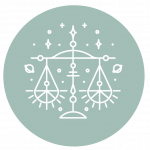 For those of you who have felt lethargic, suffered setbacks or completely lost your working mojo in January, the good news is February offers fresh inspiring energy to put ideas that have been percolating since the New Year into place. Venus, your ruling planet completed her 6 week retrograde journey through your family sector at the end of January and by the second week of February, she is moving forward with pace bringing clearer understanding of how to achieve the right balance between your personal and professional lives.
Over Summer, many of you may have been contemplating what home and family means to you, where you want to live and the kind of home you want to live in. February invites you to take strategic action. Your creativity and imagination is strong this month so be sure to make time for meditation and/or mindfulness activities to help bring fresh concepts into reality.
The New Moon in Aquarius on February 1 falls in your romance sector so be sure to set intentions around getting sparks flying in existing or brand new relationships. It's your month to have fun networking with business and personal contacts to achieve your ambitions. You love nothing better than quality conversation, beautiful environments and a night out visiting the theatre or listing to live music. Give yourself permission!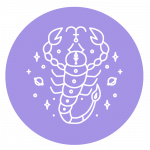 If you've been bunkered down in your local community throughout January, February brings a wave of fresh energy to help you get back to business. The first week of this month offers innovative partnering opportunities so make sure you've got plenty of meetings set up to explore ways of collaborating with others this year.
In the final week of January, the South Node moved into your part of the zodiac where it will be for the next 18 months. This is a powerful period for releasing old ways of being that no longer serve you, finding ways to heal and learning about what really matters most to you. To support yourself during this long transit, find practicioners and/or trusted family and friends to help you release emotions. As a fixed water sign, your feelings run deep and embarking in a new direction can be challenging. But remember, transforming situations is your speciality, over the coming period, it's time to use this talent to support your personal growth!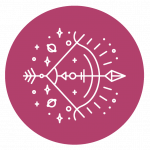 The month of February is rich with opportunities for putting your strategic plan into action. Having reviewed what matters most to you in and how you'd like to engage your skills over January, this month it's time to take action.
Your energy levels are buoyed and your creativity and compassion is high for the first few months of 2022. As your private life establishes solid foundations, it endows you with confidence to go out into the world and achieve. And with the North Node having moved into your health and daily work sector at the end of January, get set for these parts of your life to expand over the coming 18 months.
The New Moon in early February and the Full Moon later in the month both light up your professional development sector. This is a great month for expanding your thinking, adding new skills to your leadership toolkit and honing your communication.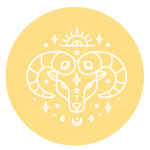 After a somewhat serious and slow start to the year, the intensity eases somewhat in February and you can start to get more achieved with less distractions in your path. You love nothing more than ticking off your to-do list and making progress on your ambitious plans. Fortunately this month you have Venus supporting you bringing a touch of extra charisma so use that to your advantage when in meetings, negotiations and presentations. All month both Venus (your desire to relate) and Mars (your intrinsic drive) are powering you up for some major changes in early March. It's a powerful period for your personal and professional transformation…. Especially those of you born between January 16 and 21!
At times you Capricorn professionals can get caught up in work responsibilities and forget to have fun simply enjoying everything that life has to offer in the present moment. Over the coming 18 months, life is likely to reveal new ways to enjoy yourself which ultimately bring more rewards professionally. Use February to explore new hobbies, sports or creative endeavours. You may be surprised what innovative ideas arise as you allow yourself to put work to one side a little more than you have in the past.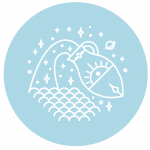 Happy Birthday Aquarians….February is your time to shine !!! As the Sun passes through your sign this month it activates your desire for freedom, innovation and the need to be your authentic self. You're innately innovative and future-oriented in your thinking and recognise the value of collaborating with explorative minds to solve problems for mankind.
For many of you, your inner activist has been rising up. With Uranus back in forward motion, you may find yourself extra passionate about making a difference with matters associated with sustainability, homelessness, food technology and/or the global pandemic. The New Moon on the 1st February in your sign gives you opportunity to set "blue-sky" goals. It's time to think big. The world is changing and you're up for being a part of the new order. And the Leo Full Moon on Feb 17 has you willing to make leaders around you be accountable for their actions.
That said, Saturn continues to invite you to restructure your personal and professional life. It hasn't been easy (especially those of you born between Jan 20 – Feb 1) but the changes you have been going through since the end of 2020 are setting you up for the next 28 years. For those of you born between Feb 1 – Feb 14 your year ahead will have you restructuring your life and taking on new responsibilities you perhaps never dreamed of.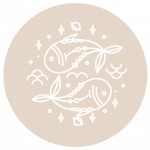 Ah, the bliss of letting go and allowing life to be! This has been a strong theme for your entry into 2022. Whether forced (through sickness) or chosen (via increased commitment to spiritual practice), your intuition and imagination have been experiencing a major upgrade and will continue to do so until early May 2022. Good fortune and optimism is with you right now as you expand your consciousness into new realms and realise new possibilities. There's a readiness for personal and professional growth right now which can help you stretch beyond your comfort zone and dream bigger!
You've been considering where and how you want to work throughout much of January and this month you have a green light to act on your plans. Finding your tribe and connecting with like-minded people is a strong focus for you in February. You're a deeply compassionate individual with strong healing powers. Yes, you can be heading up an organisation and have healing powers!! This month work opportunities are likely to come through your professional network of like-minded contacts who recognise your creative and expansive qualities.