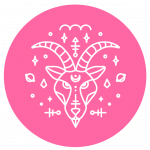 Happy Birthday Aries (and belated wishes if you were born late March). The Month starts off with the New Moon in Aries which could well motivate you to start something new. After such intense focus around your professional life in March, April has you continuing to review what you value most about the organisation and groups of people you work with. You may well be in the midst of a big decision around whether to stay or to leave your current form of employment if it no longer feels aligned with your larger life purpose. Quite possibly the idea of moving is daunting but deep in your heart, you know it is time to explore options that are the right fit.
If, on the contrary work is very well aligned with your values and purpose, an opportunity to take on more responsibility in the organisation is possible this month. In which case, face any fears about whether you're up for the task and say yes. Feted opportunities are beckoning.
By mid-month, your sign's ruling planet Mars, moves into Pisces. This energetic shift may well nudge you to take a step back from your usual fast-paced, busy and active life. You may find yourself needing more space and time alone to reflect on your deepest needs and desires. You may also have a new calling to go deeper into a personal spiritual practice to understand your place in the world and what truly brings you meaning.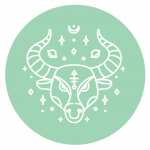 April continues to put your career and organisations you work with in strong focus.   The first half of the month you'll be reviewing your career and quite likely making some big decisions about how to move forward.  You're ready to use the skills you've been developing and take on more responsibility.  The question is, "Do you do that where you are?" or "Do you explore options outside of your current situation?".  If you work for yourself, you're likely contemplating how to broaden your offering to your clients by incorporating your recently expanded skillset.
This month when the grand conjunction between Jupiter and Neptune in Pisces occurs on 13 April in your social sector its highly likely you'll be considering how you can make your spiritual practice a bigger part of your life.  The urge to make connections with like-minded connections following a more spiritual path will be tugging inside of you.  If this is strong in you, don't worry if others think you're going a little too "woo woo".  Instead, explore communities such as group meditation or classes exploring consciousness or Ancient Wisdom such as Astrology or Tarot to satiate this need in you.
The good news is, all month your ruling planet of Venus is moving through your professional and personal network sector which brings through a power period for networking and sharing your vision of what you're creating with others.  It's time to inspire others with your excitement for how you enjoy making a difference.  You've had a tough couple of years and now it's time to start reaping the rewards of all the adjusting you've been going through.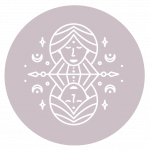 Work and your social life have started to pick up speed since Mercury, your ruling planet moved out of dreamy and creative Pisces into fast-thinking and direct-talking Aries at the end of March. Until April 11 be conscious that your desire to pass on facts you've learned could unintentionally land harshly for others. If possible raise your empathy antennae to make sure your audience can handle the information you have to share without taking offence.
If you haven't yet been exploring personal and/or professorial development opportunities, this month a feted option may come knocking. If it is not through a learning platform/institution, a trip abroad or discovering a new mentor could support you to expand your belief systems and bring more value to the work you do. So, say yes to that invitation to meet up with others this month, you never know what new pathway will be revealed.
From April 6, your Career sector gets an added boost. Your drive and opportunity to shine is strong. This is a power period for connecting with what brings you meaning from your work and for leaning into the kind of legacy you'd like to leave behind.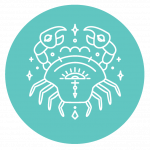 April kicks off with ideas aplenty to start a new career project with the New Moon taking place in your Career sector on April 1. Professional endeavours you start at this time have the potential to go the distance, just be mindful long-term commitment and effort will be required but the rewards will come.
On a personal note, you've been given the opportunity to reflect on who you are on a deeper, subconscious level for the past couple of years with Saturn travelling through your personal transformation zone. April is a time to deepen your understanding of yourself and help you shift your perceptions around your personal power. There is an opportunity to heal past trauma and see things in a new light which could inspire you to connect with new groups of people. Consider it a turning point in terms of your commitment to honour the fullness of who you are.
Meanwhile, your Career is moving at pace. Your mind is clear and there are plenty of options on the table which are inspiring you. Opportunities to travel and enhance your professional skills continue to be on offer this month. If you've been looking for a mentor and are still yet to find them, this month is rich with options to do so.
When the Full Moon occurs on 17 April, it will light up your home-life and the need for work-life balance. Relationships will also be highlighted but there are some lovely supportive energies to put some spice into partnerships that have become predictable.
If you have been opening up to spiritual development, this month is the perfect time to take classes with a metaphysical bent or to learn about culture and customs from the ancients either in your homeland or abroad.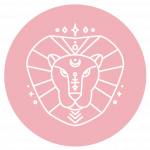 The month starts off with a flurry of energy and ideas inspiring you to travel, learn and expand your mind. Use the New Moon on April 1 in your overseas / adventure sector to start planning that trip. Your mind is sharp and finally, you're finding it easier to make decisions now that Mercury moves into fast-thinking Aries for most of the month.
April continues to put the spotlight on relationships. The first half of the month chance meetings may well bring through new career opportunities, whether it's a fresh project or a new role, know that whatever is presented is an opportunity to align with your Purpose.
From April 6 Venus, which rules your Career and Communication sectors, aligns with Jupiter and Neptune in creative and spiritual Pisces. There's a part of your soul that is yearning for you to "go deep". This can manifest in a couple of ways. You may find yourself continuing on a healing journey based on navigating relationship changes or a desire to better understand how your childhood has led you to where you are today. And/or you may have a strong propensity to connect with the metaphysical realms. Either way, this is a profound period for "inner-growth" which will ultimately enhance the wisdom you offer to the world professionally.
The Full Moon on April 17 will have you seeking to find the balance between your head and your heart. If you have been operating too much in your head, this is a powerful lunation to help you engage more intuitive methods of decision-making to support your career.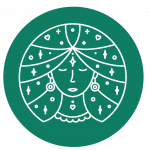 Finally, the clouds in your mind have parted and you're able to think a little more clearly. Last month was a power month for going slow and engaging your creative side, however you may have struggled to get things done. That changes this month with Mercury having just moved into fast thinking and decisive Aries. The start of the month is a good time to examine your investment portfolio and shared assets. Use the New Moon on April 1 to set some new financial goals.
Relationships continue to be the main theme all of April with the opportunity to expand your personal and professional 1:1 connections. With Jupiter and Neptune meeting this month in your relationship zone, you may also find yourself looking for strong spiritual connections with others. You may well be drawn to those who can help you make a conscious leap. Whether that's being able to comfortably sit in silence together or to simply feel connected without words, there are new ways of experiencing "joy" through relationships that are available to you now. On the flip side, it's possible that relationships which lack substance or don't support your desire for spiritual growth may naturally subside. If this is the case, be grateful for what you've shared and trust that any change is meant to be.
When your ruling planet moves into Taurus mid-month, there could be some unexpected surprises that occur related to overseas travel or suddenly deciding to enroll in a new course. Then a little later, around the 24th April, you may receive news that brings through positive developments. If obstructions or delays seem to be blocking your new path, just be mindful of taking care of the small details.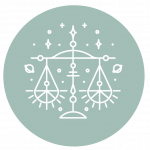 Librans, if you've been finding that your best laid projects and career plans have taken all of your effort without the reward you were hoping for then I have good news for you. When Venus, your ruling planet, moves into your work and health sector on April 6, the stars are set to bring through an abundance of opportunities. This will particularly be the case if you have been finding more "conscious" ways to live and work by incorporating more meditation and mindfulness practices into your everyday routine.
The New Moon in your relationship sector on April 1 is the perfect time to set goals around personal and professional connections that you're ready to put effort into to last the test of time. Your ability to make decisions and work with others strengthens this month and can also bring up opportunities to heal old relationship wounds.
The Full Moon in Libra on April 17 offers space to find the balance between focusing on yourself and tending to your primary relationships. It provides a boost to be seen for all that you have to offer. Your innate abilities and purpose are ready to be engaged so make the most of this and head out into the world and shine!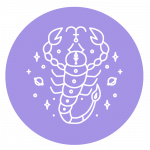 The month kicks off with the New Moon in Aries on April 1 lighting up your work and health sector. This brings an auspicious opportunity to set serious goals in this domain that you'll find the energy to commit to over the longer term. Quite likely matters at home have been influencing your health and daily routine but this should shift around April 6th when Venus leaves behind restrictive Saturn and joins abundant Jupiter in Pisces.
From April 6 to May 3, your desire to have fun and experience pleasure is really strong. I encourage you to find ways to express yourself in any way that lights you up. Music, theatre, cinema, poetry and expressive dance are all great options to put on the table. When Jupiter and Neptune meet up o n13 April it's time for you to lose yourself in creativity and joy. The key is not to be hard on yourself. I know you like to be productive but remember, it's equally as important to have fun in life!!!
The Full Moon on April 17 invites you to find the right balance between your daily work and health routine vs allowing yourself to hide-away and rejuvenate when you need to. Just remember, when you have a daily spiritual practice of meditation and/or mindfulness it supports you to keep this in check.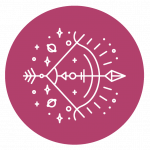 Following on from last month, April continues to put your home and family life under the spotlight. If you've been looking to purchase a new home or renovate, expect movement to occur from April 6. Make the most of this time by spending time with your immediate and extended family. It's a power period to put some strong foundations in place which connect you to each other. Think about instigating some new regular family celebrations, fun outings or games that are reasons to gather together and create special memories.
Under the New Moon on April 1, you have the opportunity to start a new hobby or find new ways to creatively express yourself. Your passion is being lit up and your desire for romance is strong!
This month your health and daily routine may well bring through some unexpected turn of events. It's important you trust that any change which occurs is aligned with your professional purpose. If you've been considering a career change throughout March, options may present themselves in April.
The Full Moon on April 17 is a chance to review the organisation/s you're currently working with. You are really clear on your values now so if they are not lining up professionally, this lunation may bring about the emotional push to make the leap to something new. Just be aware your need for freedom is stronger than ever right now so take things slowly to make sure your decision is based on both short and long-term needs.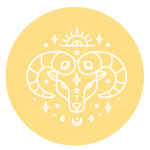 This month your powers of persuasion and communication are at an all-time high. This is a great month for marketing and networking with new and existing client contacts. Your mind is clear and your decision-making is strong. So get those meetings booked and social media campaigns launched – it's time to connect, connect, connect!
Ever ambitious to achieve your goals, the start of the month offers you a chance to pause and reflect on your home life. You can use the New Moon in Aries on April 1 to reconsider what you want out of this part of life. After all, family is important to you, it's just a matter of finding the ideal way to meet the needs of both work and family.
For the last couple of years you've been restructuring your finances with a view to long-term benefits. This month, it's possible you could meet someone who will help shape your financial future. This could be a new role or creative investment opportunity. Alternatively, it could well be a new romantic partner who helps bolster your sense of self. Either way, there's something or someone new on the horizon which will take your life in a new direction.
The Full Moon on April 17 will put the spotlight on your Career. Something you have been working on for a while may well come through to fruition.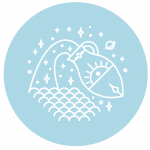 Aquarians, I have more good professional news for you….April puts the spotlight on your communication skills and finances.
The New Moon in Aries on April 1 is the perfect time to set communication and marketing goals. Continue to work this energy all month by getting out and networking with your professional community. Your thinking is clear and your decision-making sharp so make the most of it and get those meetings in your diary!!
Just as exciting, April is a great month for maximising your heightened self-esteem, and seeking out new ways to make money. Your imagination and creativity is a strong asset for you right now. This will work in your favour equally as well in job interviews as it will in investment opportunities. The key is not to waste this period of abundance that surrounds you.
Mid month is a wonderful time for hosting social events at home with engaging conversations which could spark inventive ways to make money. The key is not to hold back on sharing your ideas – original thought is highly valued right now!
The Full Moon on April 17 may bring up emotions related to your need to expand your mind – whether studying a new course or planning an overseas adventure. If you've been feeling a little hemmed in, this is likely to inspire you to plan a new adventure.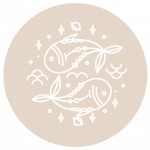 This month there is a stellar line up of planets in your sign helping you tune into your professional identity and purpose. Right now you are physically and energetically lighting up the room whenever you walk in. The union of Jupiter and Neptune in your sign on April 13 is a magical time for you, supporting you to connect to your spirituality in new and profound ways. So, it's time to get a little selfish and carve time out to do your own private spiritual work. Choose activities and mentors who "see" this side of you and can help you expand your levels of consciousness to new heights!
The new moon on April 1 is the perfect time to set financial goals. Finally clarity has arrived about the kind of work you want to do and this lunation helps you take the action you need to get things going.
Later in the month on April 17, the full moon in your investment sector helps you to recalibrate your finances. If need be, let go of what is no longer reaping rewards to make way for new ways to invest money in the future.